The loss or deletion of data on a USB storage device is a common problem. The USB Flash Drives are popular means of storage for important photos and files. Stored data may be lost due to accidental deletion, formatting, system errors, damage to the storage medium or computer viruses.
So, if you have already encountered a situation where you have lost entire data from any of your flash drives, such as memory stick, USB drive, pen drive, etc. and do not know how to recover lost data from the flash drive, you are in the right place.
Flash drives are not immune to corruption due to several factors. When you try to access these flash drives, error messages such as "drive not formatted" or "format drive" appear on your computer.
These messages indicate that your flash drive has been damaged and has made all files inaccessible and when you format the flash drive, all files are ultimately deleted
The good news is that the format did not completely erase all the data. The files on the storage device are simply invisible. You can easily restore them as long as the files have not been overwritten by new data.
For this reason, you should not use the USB storage media at this time in order to restore the data. Then you should download a formatted USB storage data recovery software that is compatible with your computer.
How to recover lost data from formatted USB flash drive?
We are going to use a software to recover lost data from formatted USB flash drive, it is Do Your Data Recovery a powerful software easy to use that shows how to recover lost data from formatted USB flash drive.
This powerful tool can recover deleted files from the office, images, audio clips, videos and many other files from the flash drive disk. In addition to recovering lost files from a flash drive with ease, the tool supports data recovery in pen drives, memory cards, hard drives, portable hard drives, etc.
Before starting it is very important that you do not add data to your flash drive after losing files from it, since as previously deleted, the space they occupied before is available and any data you add could overwrite it and complicate the recovery of the file or even make the process impossible.
Install Do Your Data Recovery for Windows or Do Your Data Recovery for Mac
Run ''Do Your Data Recovery'' tool on a work computer and connect the USB drive to it. Then click on Next.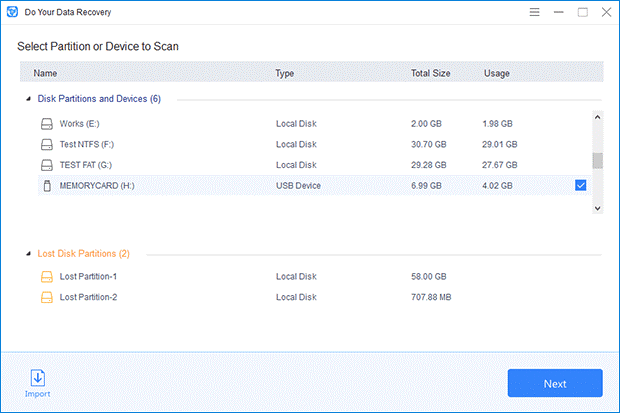 View and select the necessary files from the list of recovered data shown File. Then, Click on "Scan" button to scan the USB flash drive to find deleted/lost files.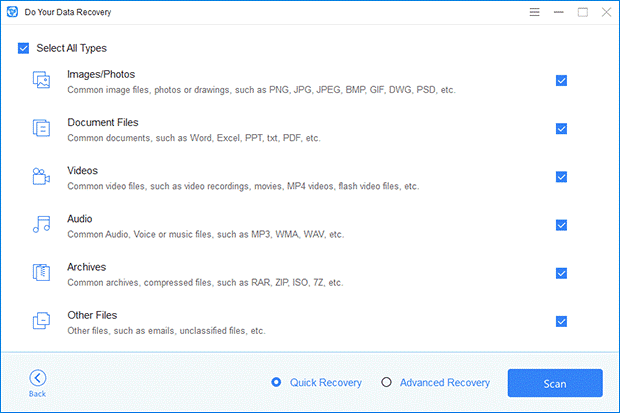 Preview and save recovered from the files of the flash drive on the computer's hard drive.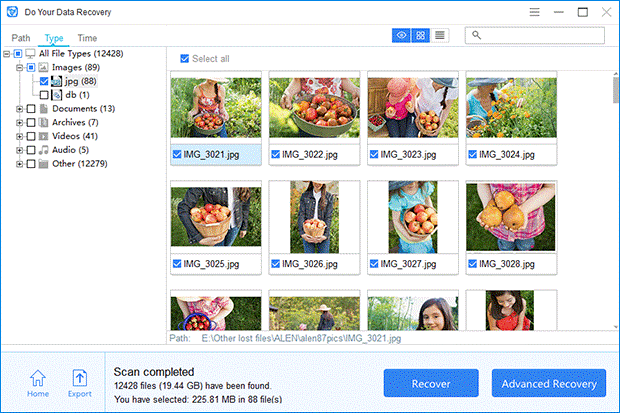 It is simple to recover deleted or formatted data on USB flash drive with Do Your Data Recovery. Always remember to make a Backup of all your data to avoid this kind of accidents.