Sometimes, it easy to know what you want, but you may not be sure what your guy would want for Valentine. Ladies seem to have more options than guys when it comes to giving gifts, nevertheless, there are awesome choices of gifts to get your man this Valentine.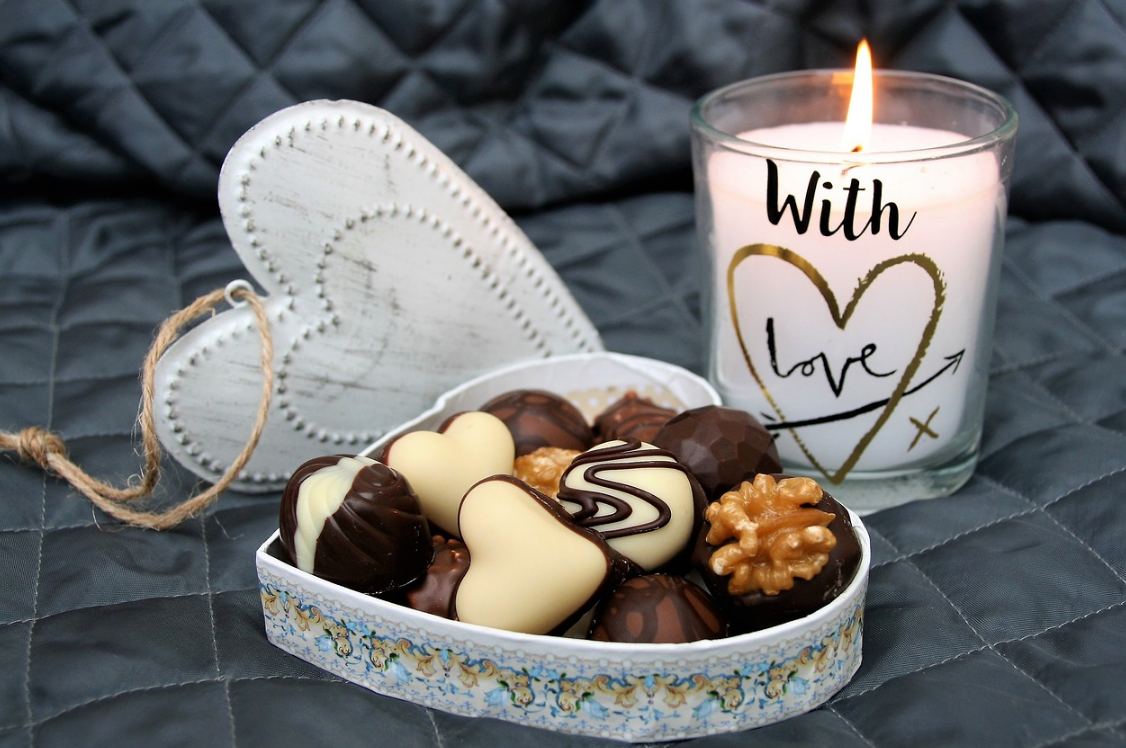 To get your man something for this valentine, you should have studied him overtime to know what he needs, what he wants, and what he does not like. I am sure you would love your gift to have a lot of meaning and impact on your man's life. There are a few ideas that you can give him like surprising him by flower delivery or small valentine's gift we have for you to help you spice your day without stressing out:
Book an unforgettable experience with him: Has your guy always wanted to visit a park, an art studio, go for a concert, or travel to an exotic place? You may want to consider getting some tickets to that concert, a game or to travel to that place.
Make a picture postcard trail for him: Print out photos that have a special meaning to the two of you. At the back of each, write out what made that moment special. Let the posters leave a trail to the bedroom or dining room, where you will be waiting for him with a surprise.
A candle light dinner: This is budget friendly, and if you do not have a lot of cash on you, this may be a good idea. Of course, his favourite cake should be on the table, and a couple of his favourite drinks too. The way to a man's heart is through his stomach right? You can imagine the smile on his face when he tastes your delicious food. Strawberry bellinis, chicken parmesan, spaghetti and chocolate mousse is definitely a perfect choice. Of course, except you have better plans.
Cards: May sound cliché, but it all depends on how you do it. You can take a cue from people who have used a stack of heart-shaped sticky notes and written something they loved about their man on every single one of them.
Underwear: White inner shirts, singlets, and boxers is not bad to give to your man. Silk boxers are unrivalled when it comes to a sleek and sexy feel. He will look great in the boxers.
A wristwatch: A high quality wrist-watch may be expensive, but your man deserves it and much more right? A stylish analogue watch, the gold accents, the wood face, and his favourite colour as the band is an idea you can consider.
His favourite drink: If he is a beer lover, he will go crazy over a keg-growler hybrid that will keep him fresh and cool. If whiskey is his thing, a cool, angular decanter will drive him crazy. Cocktails are not out of place.
A tie: Is here very much active in the cooperate world? If he loves ties, a good quality chequered ties, with accompanying accessories will mean a lot to him.
A footwear: Upgrade his foot wears, by gifting him a solid shoe. Oxfords, brogues, and timberland are very good ideas.
A clipper and a beard care pack: Do not be deceived, most men care about their looks almost as much as women, and would want to be properly groomed. A good clipper is relatively cheap and will help him with this. If he has a beard, the beard pack will give him a sexy beard. You do not want to be kissing a man with prickly beards.
Headphones: Wireless headphones will make sure he can bang out his favourite jams anytime, any day.
A car: Who says you cannot get your man a car if you have the money? Remember there are no strict guidelines on what to get your man or what not to get him. The most important thing is you both being happy.
A video game: This would probably be at the top of the list for most guys.
Perfume: Colognes are one of the more popular and traditional gifts for boyfriends and husbands. Choosing a brand like Gucci, you can never go wrong with it.
Romance: Valentine is a day of love. After all the day's events, you can end it up with some hot, steamy romance. A guy will hardly, if ever, say no to this. Wear a hot underwear that he has never seen before and head to Victoria's secret.
While you are definitely the best gift for your man as a person, it is good to present something tangible as well. Let us face it, Valentine's Day can get really expensive. Set a budget and be creative with it by small and simple hand bouquet. Combine different ideas and see which works for you. And spend a lot of time with him throughout the day.
It is not really advisable to give cash directly, except it is for special reasons. There are many factors involved when considering what to get your man for Valentine's Day. Remember that the choice of what to get your man is solely dependent on you, and you should have spent enough time with your partner to have an idea of what exactly would be best for them this Valentine. The ideas above, serve to assist you in this decision making process.