Want to buy a drop shipping business that is already making good money? You are at an advantage when you do so because you get a business that is already well along the way of doing better in the future. However, in order to buy a business that is generating good revenue, you need a reliable place where you can buy the business from. Shopify's ExchangeMarketplace is a great platform through which you can seamlessly buy a drop shipping business without hassles.
The following drop shipping businesses which make over $10k per month are available on ExchangeMarketplace. These are doing really well as they make monthly revenues that total more than $10,000!
Moretti Watches
Moretti Watches is a retailer of stylish watches that come with a low price tag. On an average, this business has been making over $5000 in profit. This business does not require a lot of time and so it is best for those who cannot set aside a lot of time for it. You need only about an hour per week to run this business. Since there is a team already in place, this can make it much easier for you to run this business as you don't need to start from scratch. It provides a great opportunity for you to learn about running an online business.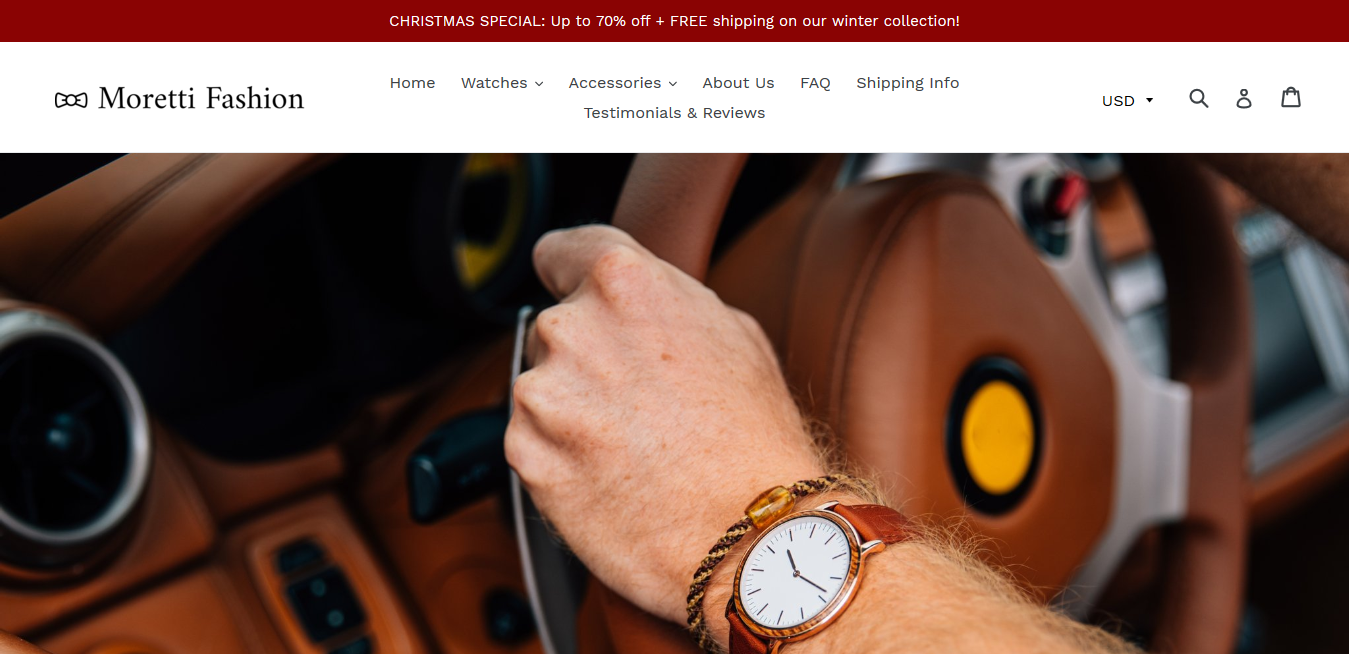 Homepage of Moretti Watches.
This business is already a success but you can put in more work so it becomes more successful. For example, you can use programs with influencers for promoting the products on the store. You can add new products such as more branded watches as this can help to increase the profit margins. You can add to the advertising campaigns for an improved ROI. You can invest in email marketing which can benefit you immensely. The expenses of this drop shipping store include social media, Shopify plan, domain, and employees.

The statistics of this drop shipping business show its potential.
The Moretti Watches drop shipping business is up for sale for $24,995. You receive the product photos, logos, branding assets, a mailing list which consists of over 30,000 subscribers, domain, suppliers' data, and social media followers. There are 19,000 subscribers on social media platforms. You receive personal support directly from the seller after you purchase the store for two weeks. You can ask any questions in that period and beyond that period as well so that you are aware of how to take the store forward.
Trending Vector
Trending Vector is a drop shipping business that can be taken up if you have about 25 hours a week to dedicate to this store. Once you are able to run this business for this amount of time, you will be able to make more profits. You do require knowledge in marketing, payment gateways, website management so that it is easy for you to run this business. You can learn all of these easily and as long as you are willing to put in the effort required, you can turn this business more profitable in a short span of time.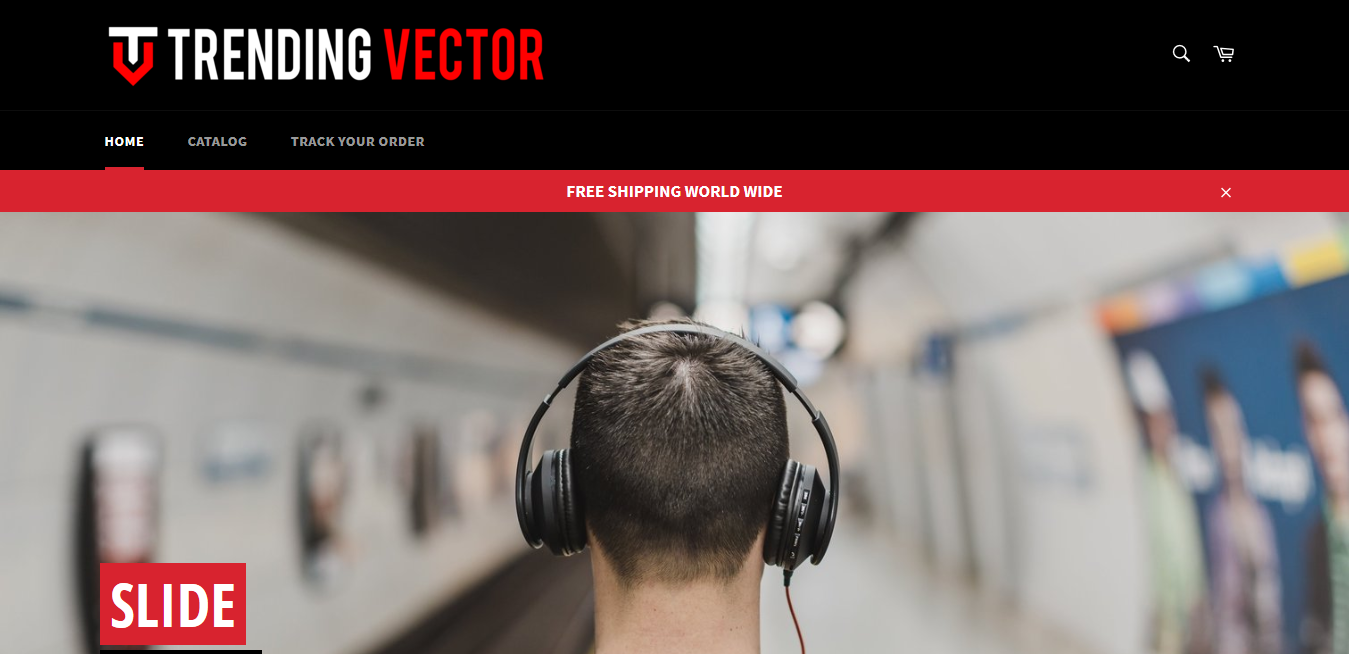 Homepage of Trending Vector.
The average profit of the business is over $7000 and over 1000 sales are made on an average on a monthly basis. It is a promising business that has the potential to grow into something more profitable. The revenue has skyrocketed ever since its launch and can be further improved. The expenses of this business include Facebook ads, Shopify plan, Mail Chimp, domain, and employees.

Statistics that prove this drop shipping business is worth investing in.
Trending Vector is for sale at $15,000. You receive the brand and logo related assets of the business, domain, the product photographs, a mailing list that consists of 10,000 subscribers and social media followers of Instagram of over 14,800 followers. You can further improve the business by focusing on the email list through email marketing. You can increase the number of followers and the products. You can do this by searching for products that are new and that are likely to generate more profits for the business.
It doesn't matter whether you have any prior experience in operating a drop shipping business or if you are a beginner. ExchangeMarketplace is a fantastic place to shop for businesses that are new or already well-established. If you are genuinely interested, it is not going to take long for you to get a grip on these businesses and you will start making profits right off the bat. Ready to take up the challenge by buying an already established business and making it grow?