So you've opened your account, selected your forex agent and are prepared to step into this year's forex market. But, what else you need to get started?
Well, if you've just entered into a Forex business then you must've considered using forex signals to aid you in making important decisions. However, with numerous forex signal providers accessible to pick from, you need to observe all the relevant details to find a dependable signal provider for your trading business.
In this article, we'll share some amazing tips to help you select the best forex signal service provider for you.
Forex Signal Service – A Brief Introduction
A forex signal service is a subscription-based offer whereby the provider forwards signals to the forex traders after doing complete market research and determining appropriate trade mechanism. These signals give choices to the subscribers to either follow or avoid the FX pairs at a specific time and rate.
The forwarded signal or information generally contains the entry price, profit margins, stop-limit order, real-time charts or other relevant market details.
How to Choose the Best Forex Trade Signal Service Provider?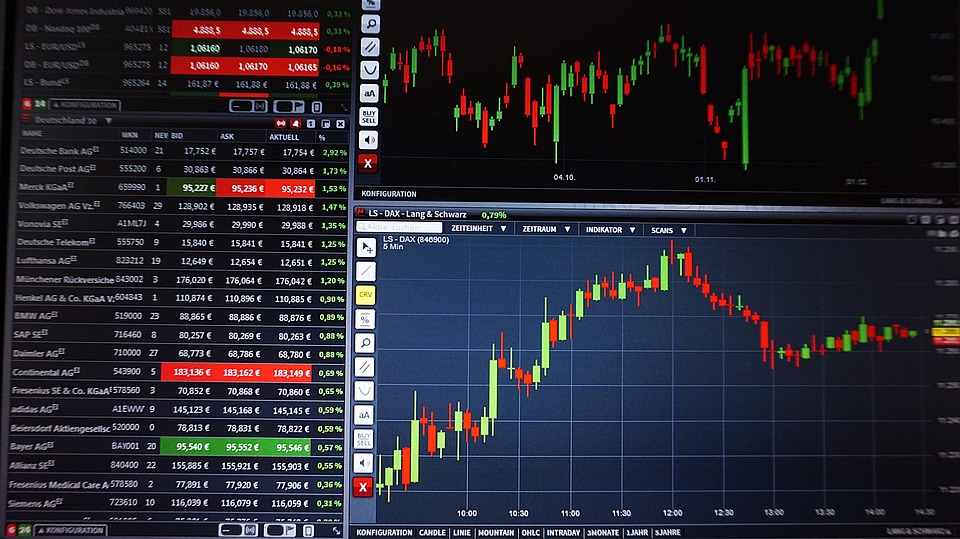 Make Sure to Avail a Free Trial before Subscribing to the Service
Keep in mind, no one accepts that they provide low-quality services. Therefore, it's pretty obvious that every company will try to attract you with unbelievable discounts and deals. Forex specialists recommend that you should select a service that comes with a FREE trial offer. This way, you can evaluate the risk-return ratio and identify any glitch in the service. Moreover, this will also help you make a knowledgeable trading decision based on reliable and realistic information.
A Verified Track Record is a MUST
'Profitability' is perhaps the one thing that is promised by almost all top forex signal providers. However, to assess their authenticity, you should pay attention to their verified track records. These records make certain that all sent information is captured by the company itself.
Signal providers generally publish their monthly progress stats or trade history on their website that you can take as a reference to make further decisions.
One of the surefire ways to assess the credibility of a signal provider is to look for third-party verification. For instance, you can use myfxbook to check if the 'track record' and 'trading privileges' is marked green.
If the company doesn't display the third-party verification link on their website, you can't be assured that the declared details are real and authentic.
Look for a Clean and Comprehensive Performance Page
Ahead of picking a signal service, just make sure to check the availability of an in-depth performance page. The page should include things like entry price, stop-limit, etc. These features helps you decide whether or not this particular company is a right fit for you.
Time Zone is Crucial
Even the most profitable signals won't make a huge difference if they're dispatched while you're resting. Obviously, you won't be able to take advantage of an opportunity and miss huge profits with a delay of just few hours.
Thus, it's important to double-check the time zones before acquiring services of a forex signal provider. Availing a free trial period can also help you know the expected timings at which the information is dispatched.
Customer Service
Impeccable customer services show that the company takes its subscribers seriously. The additional support and benefits are generally listed on the company's website. Make sure to check the availability of supplementary support including webinars and helpful videos. Moreover, look for options that offer various communication channels to offer help to their subscribers.
Delivery Channels
There are many ways a forex signal service can forward alerts to its subscribers. The most commonly-used channels include Email, Mobile app, phone, SMS or a private members portal.
I. Email: Email is one of the simplest methods by which a forex trader can receive signals from its designated service provider. Generally, subscribers create a separate email account for this purpose so that they can quickly access all the desired information.
II. Mobile App: Many companies have designed their customized apps that can be used to publish notifications straight to the app. Although, the trend is getting immensely popular, people still tend to prefer SMS and email to check FX alerts.
III. SMS: SMS is believed to be one of the fastest and effective medium to dispatch forex news and signals.
IV. Private Members Portal: Besides sending signals through SMS, Email and mobile apps, forex signal providers also acquire a personal subscriber's area – a place where members can quickly get their hands on recent FX notifications. However, this option is also less popular amongst subscribers as they still need to log in to the portal to evaluate the signal.
All in all, acquiring services of a reliable forex signal provider enables you to spend less time in market research. It gives you a great opportunity to learn current market trends while critically evaluating the risk-return ratio.